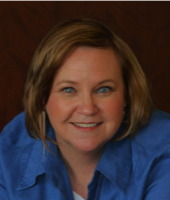 Kimberley S. Bartel

I have worked as a trusts and estates paralegal since 1979. My work involves all aspects of probate estate and trust administration. I assist clients in collecting assets; paying debts, expenses and taxes; accounting for transactions; preparing drafts of income, gift and estate tax returns; and distributing estate and trust assets to beneficiaries. I have worked as a paralegal with Heriaud & Genin, Ltd. since 1999, but I first worked with Neal Heriaud in 1980 when Neal was a trusts and estates law clerk at the same law firm where I worked as a paralegal. I work closely with our clients. It gives me great satisfaction, both personally and professionally, to help our clients through the trust and estate administration process.

I received my bachelor's degree in 1978 from Bradley University and obtained my paralegal certificate from Roosevelt University in December 1978. I live with my husband, Tom, in Algonquin, Illinois and have two sons, Kevin and Eric.


Heriaud, Genin & Bruggeman, Ltd.
135 South LaSalle Street, Suite 2140, Chicago, IL 60603
Telephone: (312) 616-1809 Fax: (312) 616-1808
Email: hg@hgtrustlaw.com

Heriaud, Genin & Bruggeman, Ltd.