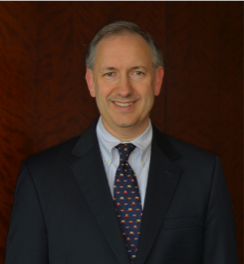 Admissions and Certifications:

Illinois Bar

Languages:

English
German
Education:

University of Chicago Law School

Juris Doctorate

University of Freiburg
Rotary Foundation
Graduate Fellow

Duke University

Bachelor of Arts
Neal Heriaud

Starting in the larger law firm setting, my law practice has focused on trust and estate planning, trust and estate administration, and related matters since 1981. I get personal satisfaction out of working through clients' goals and developing a plan to reach those goals. The complexity of the property and tax laws in the area of trusts and estates adds an intellectual challenge to the process. However complex the law may be, we pride ourselves on keeping a family touch at this law firm. We have been honored that families spanning multiple generations choose to work with us at the same time.

I help clients implement numerous estate planning documents, including Wills, revocable trusts, insurance trusts, sales to grantor trusts, qualified personal residence trusts, grantor retained annuity trusts, dynasty trusts, powers of attorney, charitable trusts, foundation documents, premarital agreements, post-nuptial agreements, partnership agreements, private annuity agreements and documents for corporations and limited liability companies.

My probate and trust administration practice includes advising clients about tax issues and property issues, and representing clients in the resolution of contested matters with individuals, corporations and the Internal Revenue Service.

In 1999, Tamar Genin and I began practicing as Heriaud & Genin, Ltd. Our law firm focuses on the same legal issues of trust and estate planning and administration that we have handled throughout our careers. The small firm setting allows us to provide counseling on sophisticated techniques in a more cost-effective manner than we could in the larger firm setting.

In addition to providing client service, I have been a member and a leader in bar association committees, have spoken to professional and non-professional groups, have contributed to professional publications and have taught law school courses in estate planning.

I practiced law at Winston & Strawn from 1981 until 1984 and at Hopkins & Sutter from 1984 until 1999. I graduated from the University of Chicago Law School in 1981. Between my second and third years of law school, I spent the academic year from 1979 to 1980, studying German law at the University of Freiburg in Germany as a Rotary Foundation graduate fellow. Duke University awarded my bachelor's degree in economics in 1977.

My wife, Ann Platzer and I live in Oak Park, Illinois, where I am active in Boy Scouts, PADS, West Suburban Access News Association and Pilgrim Congregational Church. We have two adult sons, Ben and Andy.


Heriaud, Genin & Bruggeman, Ltd.
135 South LaSalle Street, Suite 2140, Chicago, IL 60603
Telephone: (312) 616-1809 Fax: (312) 616-1808
Email: hg@hgtrustlaw.com

Heriaud, Genin & Bruggeman, Ltd.