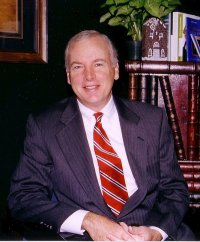 Admissions and Certifications:

Illinoi
Florid
Virginia, CP



Direct Line
: 312-606-0771
Education:

Georgetown University Law Center

Georgetown University, BSBA


Peter J. McNulty

I am an attorney with over thirty years of experience, as an equity partner of Hopkins and Sutter and more recently in private practice, representing corporations and their executives, high net worth individuals and business owners.

My expertise includes planning and implementing executive personnel changes and compensation, internal restructuring, asset and stock acquisitions and responding to dissident shareholders. I have extensive experience planning strategies for the transfer of control and operation and ownership of businesses and designing creative plans for distribution of wealth to future generations and charitable and educational institutions.

I am admitted to practice law in Illinois and Florida and before the United States Tax Court. I obtained my undergraduate and law degrees from Georgetown University.

Heriaud, Genin & Bruggeman, Ltd.
135 South LaSalle Street, Suite 2140, Chicago, IL 60603
Telephone: (312) 616-1809 Fax: (312) 616-1808
Email: hg@hgtrustlaw.com

Heriaud, Genin & Bruggeman, Ltd.